WE THANK OUR CLUBS:
TECHNICAL SPONSORS:

Nonamesport is a genuine Scandinavian sports brand, established in 1999, specializing in design, production and sales of custom made sport textiles for clubs and companies. In addition to this noname also offers a retail collection with delivery from stock.
RICCARDO: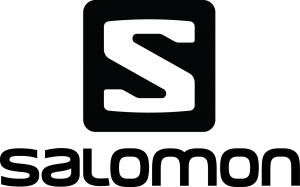 Since 1947, Salomon has imagined the future of mountain sports products. The passion and professionalism of our employees are key to the performance of our company. Thus it is one of the most innovative outdoor sports companies in the world.

New dynamic sunglasses brand established by Ville Wendelin in Turku – Finland. Very special design and ready to conquer the world!

Next generation of Kynesio Taping. RockTape develops tools to help people move better. When people move better, they tend to move more.
TOMMASO:
ISOSTAR, the forerunner of sports nutrition:
Isostar was started in Switzerland in 1977 with the first exercise drink specially designed to meet the nutritional needs of athletes.
Performance headlamps from Czeck Republic
BECOME A SUPPORTER
Become a SUPPORTER or SPONSOR and help us on our way to the elite/professional sports!
YOUR SUPPORT
With your support you allow us to run carefree and with no worries toward our goals.
Every Orienteering-year implements for us a lot of expenses, since the season starts in January-February and ends in October. A short cost estimation includes:
Training Camps (Flights, accommodation, maps, rental cars, food ..)
Competitions (Flights, entry fees, transport, accommodation ..)
O-appareal and gear (Shoes, Compass, Clothes ..)
Daily activities (transport, Gym, coach fees, medical/physio fees..)
The total individual amount is estimated of about: >2000.-3000.- euros per year.
OUR ATTENTION WITH SUPPORTERS
We want you to be a part of our passion, carrier and history and success.
Therefore we always keep our supporter updated during our activities,  training camps, international races and invite them for O-trainings.
We are looking forward a great cooperation and we already thank you for your trust in us.
APPLY NOW AS:
SYMPATHIZER
Website nomination in the "Sympathizer " section
Signed postcards after every international race and TR camp.
SUPPORTER

Website nomination in the "Supporter" section
Customized "Scalets" running gear (headband/O-Top).
Signed postcards after every international race and TR camp.
SPONSOR
Website Link and nomination in the "Sponsors" section.
Customized "Scalets" Nonamesport O-Top.
Signed postcards at every international race and TR Camp.
Logo on our competitions shirts (10-15cm2).
A Day of Private Orienteering Training Session with us.
INTERESTED?