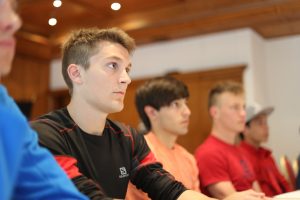 I am born on 08/05/1996 in Feltre (Italy), and I live in Primiero (Trentino).
I studied economy and tourism in Transacqua.
I am currently living in Helsinki together with Tommaso.
Clubs: ASD PWT Italia – Lillomarka OL – National Italy Team
Hobbies: Orienteering, trailrunning, XC skiing.
Favorite food: Muesli and Pizza
Best film: Inception/Django
ANY QUESTION?
Contact me here:
e-mail: skaletriky@gmail.com
phone: +39 3497531870