I have many things going on at the moment and it took me some time to finally write this article.
This autumn I had some problems to enter the competitions on the Finnish web site (IRMA), and I suspect that it is caused by the fact that I accessed it from the university's computers. For this reason, after a pretty good run at the regional sprint champs, I not at the starting line of the national sprint and relay championships.
Same day that I found out that my entries were not saved and I was not on the start list, during a sprint training some (I guess drunker) stole the backpack that I was hidden for the training. Luckily my phone, keys, money and buss card were still there but he/she took my backpack… just retarded…

Anyway, I had time so to focus more on the Sipoonkorpi Trail competition.
It was my longest and first trail running competition ever. The course runs for 30km in Sipoonkorpi forest starting and arriving to Kuusijärvi.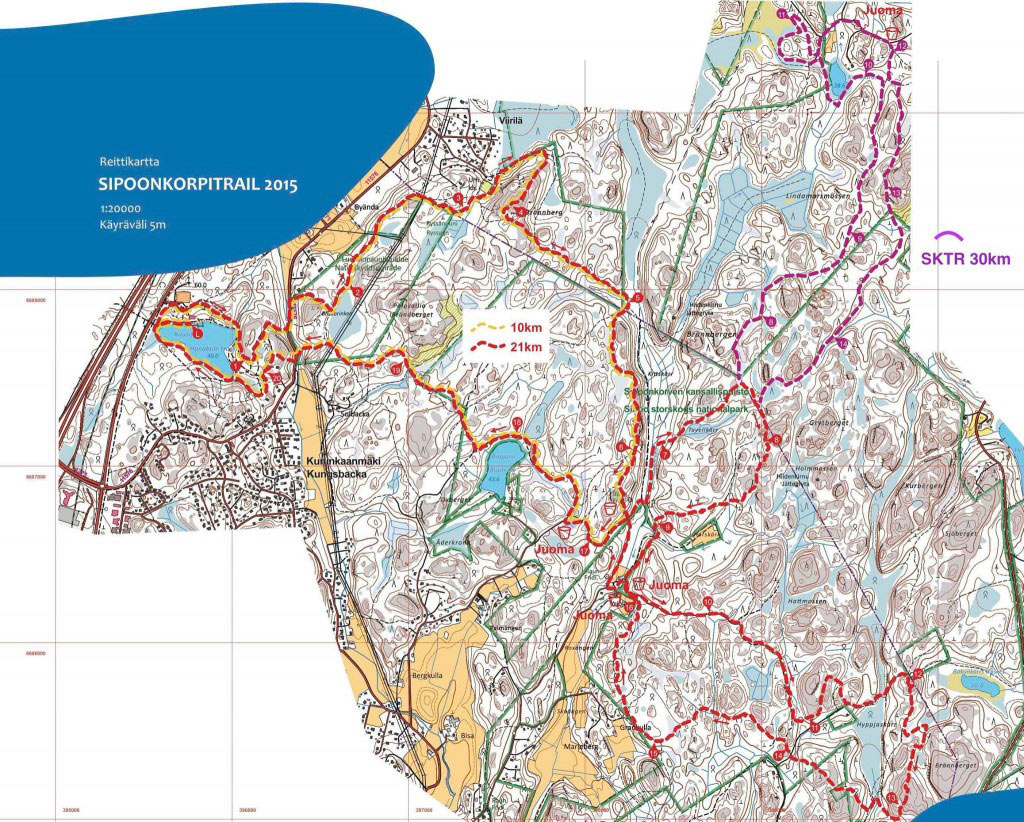 Probably the best and warmest day of the whole autumn, just perfect for a long run. I had not really a clear idea of the course's characteristics and at which speed start. At the beginning the guys running 10 and 21km after 5km were already far enough to not see them. With the help of some uphills when we split for the extra loop just for the 30km runners I was alone with not really clue of the gap to the other runners. The extra loop was just amazing, pure running on small trails in the woods more like orienteering than running. Till 20km I still felt good but the last part on big paths up and down seems never ending. At about 5km from the finish line my fuel was over, even with the help of the carbogel that I had with me was not helping. I was stacked on a constant running speed of 4:15min/km  when I was passed from Esa at double speed, I must admit that he had way more power in the legs compared to me. At the beginning I planned to increase my speed at 5km from the finish, then when that moment came, I skipped to 3km but after all I just felt like finish the race with my speed 😀 and finish my race with a time of 2:04:57
After the competition I felt a little bit frustrated to be 2nd but I run at my best for that day.
One week later we traveled to Sweden for the most famous club competition 25Manna.
The weather seems more like December than mid-October, and our club tent was placed behind a group of trees blocking the sun to warm us up. I didn't practice much orienteering from Finnish long distance champs and…I could see it clearly in my performance. I caught up with a group of 4 guys after some controls but and I thought to relax and "let them do the work" for some controls… but it was not a great idea. Some more mistakes came and after the spectator control we had a long leg crossing a field and I decided to get some margin and focus on my own competition. From then on it went pretty ok, but the first part's mistakes influenced a lot on the overall performance.
It is true that orienteering is not just running and preparing a competition takes more than some running trainings.
What now? My season is turning to its end and I have not much going on a the moment. It will be time then to analyze some data from the ending season.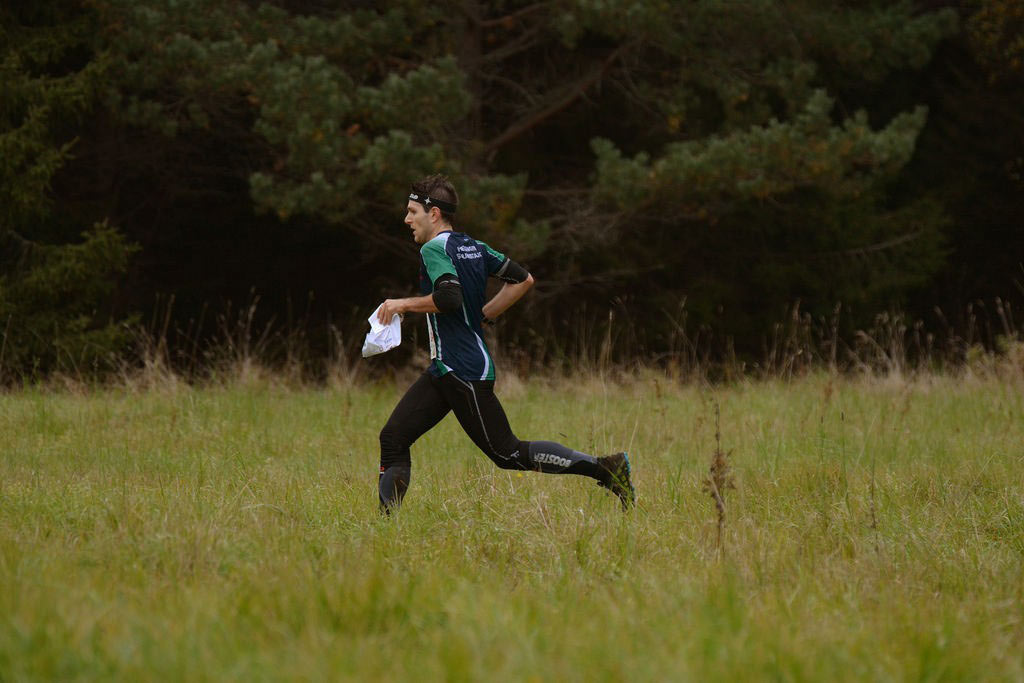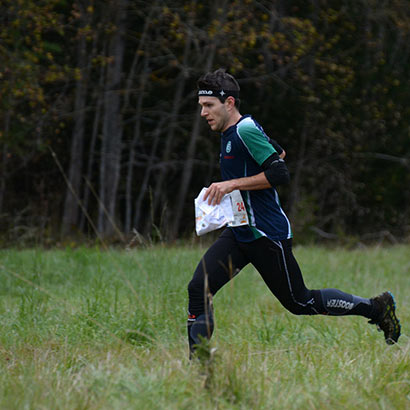 Some great pictures by Raino Lampinen from the competition.