Which is the best way to start the seson 2016? Well… with a training camp!
But first let's take a look at the last days of the past year. As always, we spent the Christmas holidays at home in Primiero (Italy), this year with a pretty unusual warm winter weather. Not so great for skiing, but just perfect for running. We could alternate orienteering and running trainings also on high altitude and mountains' terrains. Below you can find some interesting legs and routechoiches.
As usual then on Xmas eve we run up to the top of Mount Bedolè from home, something like 6km with a little bit over 1000m climb. (Strava GPS )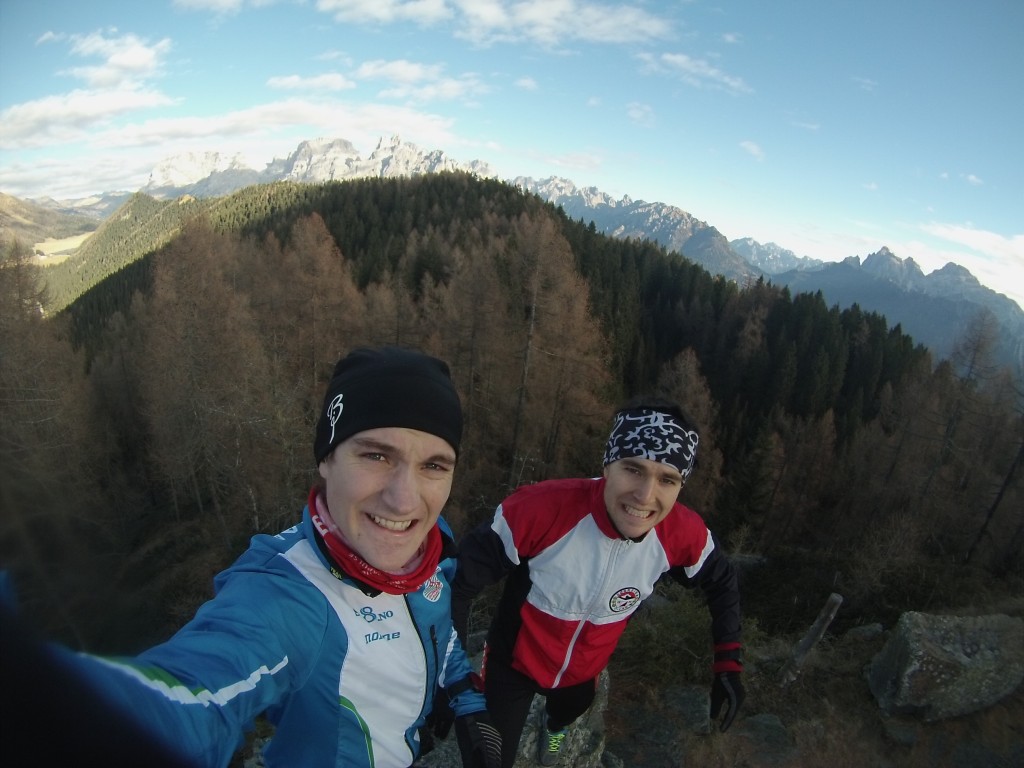 Right before the new year, Carlotta and Robert left to go first to Bolzano to run the famous BoClassic running competition, some celebration afterwards and then back to Austria.
Riccardo and Tommaso instead had some extra days in Italy before the flying back to North Europe. A small traditon of the past few years is to take part at the running competition "la corsa della befana-Beyfin" in Pedavena. This year the 8km course was very tough and hilly (150m of slimb in the first 3km) but is a nice and funny event at which also our mum took part.
And then?! time for a traing camp!
Tommaso with Helsingin Suunnistajat group in Vierumäki (Heinola, Finland) for a ski, running and orienteering weekend camp and Riccardo with Italian friends in Guardamar (Alicante, Spain) for about one week. Below some pictures to describe and copare the situation.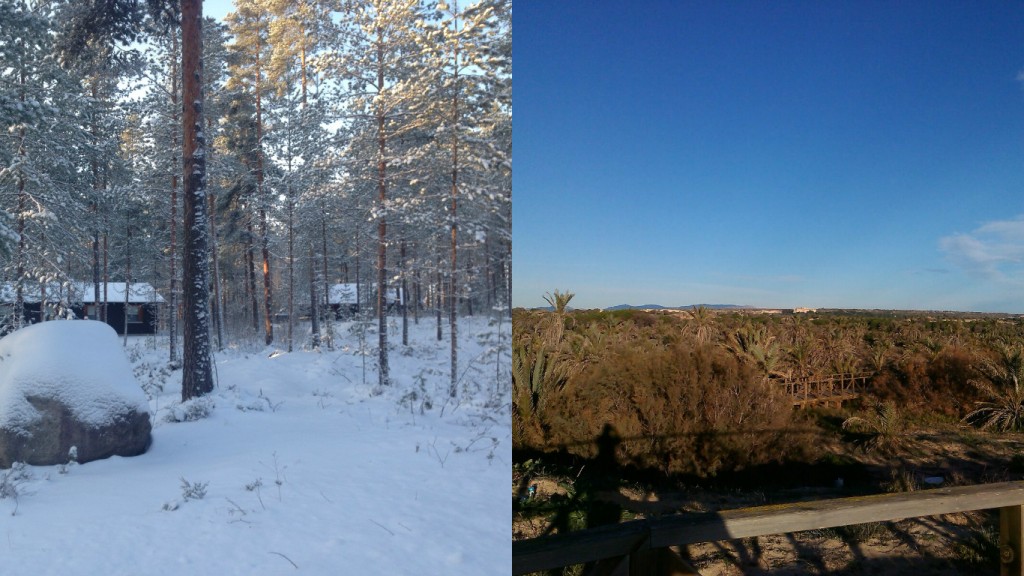 With 40°C of difference (Guardamar +20°C and Vierumäki -20°C), Riccardo's choice seems to be the best in this time of the year 😀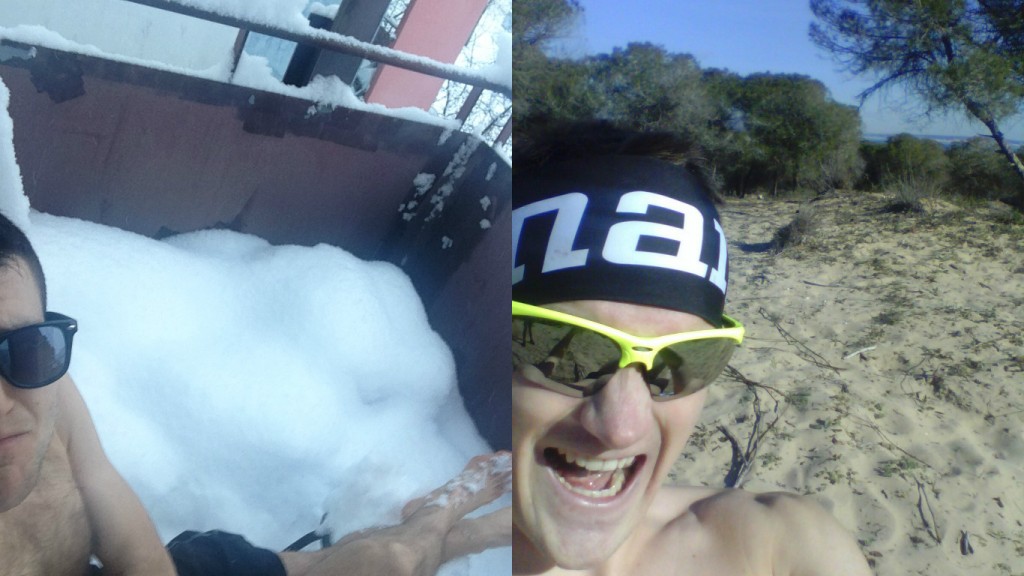 Great news for the coming season!!!
Riccardo and Tommaso will run in Italy for PWT Italy, team guided by Gabriele Viale. Check out PWT Italy facebook page and web site for more info and orienteering related activities 😉
In the past, we cooperated with Gabriele in the organization of events like MOC and 5 days and we took part at Jämsä Jukola as PWT Italy.