One week back from my trip to South Korea, and is finally time to write some comments on my first 100km Ultra Trail and trip in Seoul. If you missed the previous post on the preparation for the race click this link!
To be well rested for the competition I planned to sleep all during all the fly from Helsinki to Seoul but, during 9h straight fly with Finnair I hardly slept 2 hours. Anyway made it safely to Incheon airport, and from there I transfered to Gimpo airport from where in less than 50 minutes you get to Jeju island.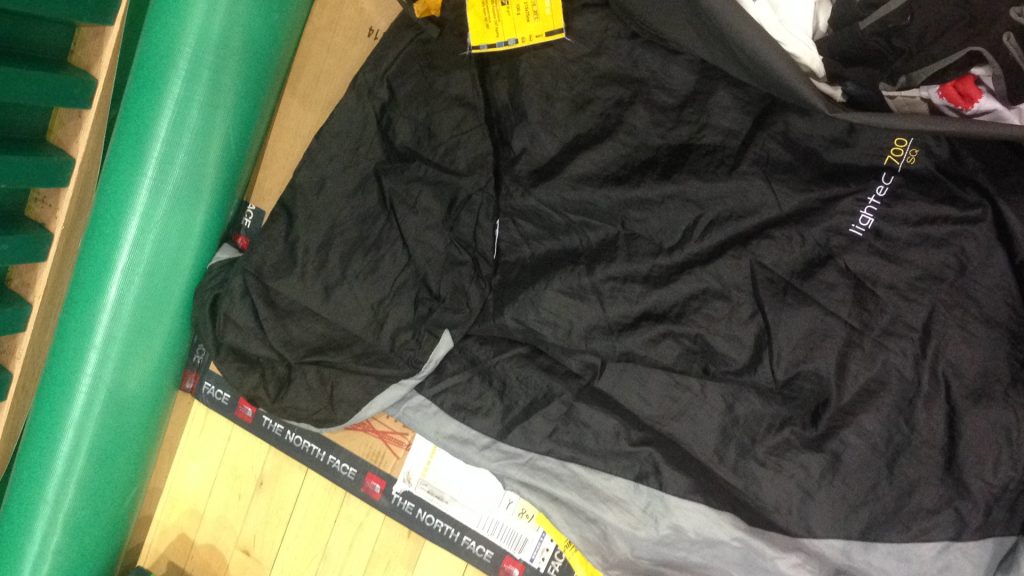 I luckily (and a pretty much randomly) met in the airport 이계숙 and 김재승, and they agreed to share a taxi to the event center in Pyoseon Gymnasium.After the registration and a check on the competition gear from the organizers, I unfortunately found out that we would be sleeping in the floor and I'd need to have had a mattress, but I didn't have it… The solution for the night, thanks to Gavin was to use a "cardboard mat" like an homeless, which indeed was better than nothing.
After dinner we had a course briefing with Ahn describing each stage of the race. I must say that I was really honored to be presented on the stage together with José, Jisub Kim and 함근옥.
Finally after about 30h of no sleep I could rest in my cardboard bed. 04:30 in the morning the light went on and it was time for breakfast, at that time I felt ok, I didn't sleep much on such setup but ok… They didn't have a proper "European style breakfast" so that morning I tried the Korean breakfast: rice, various vegetables and fish. Just few hours after I would have regret my decision, but at that time it looked fine.
07:00 the race started, I immediately felt funny and my Suunto showed a very high HR but we started fast so in my head that might have been the reason for it. 30-35 minutes into the race I understood that the combination of poor sleep+jet lag+weird breakfast were hitting on me hard, very hard! From that moment on my head was spinning and hearting like hell and I felt to be vomiting at each step. On one stair up I had to support me on the rail because I couldn't see properly… But my head kept saying "just get to the top and then is just downhill" so I kept going up, eating some energy gel to integrate some sugars. When I finally reached the top on the Halla san mountain/volcano the view was just so stunning that at one moment I forgot about my awful feeling and enjoyed the view, taking also come picture with the GoPro session. From there a pretty technical downhill jumping over volcanic rocks and between the people hiking at first and a more easy road/trail then took us to the finish.
Day 1 went by with 30.31 km and 1600m uphill in 3:35:53 – check out the movescount activity
The day turned out to be a great sunny day and when I was back in the gymnasium I had a great surprise from Ahn, a foam mattress to sleep on! That was great.
The following night I slept very well and for competition day 2 I didn't have the mix of funny and awful feeling. I was just feeling normal. That time I started with my own pace because I knew that it would have been a long race, indeed the longest one that I've ever run. From the start we had to cross two volcanic hills and after 9km run back, once back at the start, well same course again so 36km. Half of the race went well, I was feeling good with a controlled race. At the last refreshment at 27km I was tired, pretty tired but my self motivation was high "just 9km and it is over". But my speed was slowly but steady decreasing and my leg muscle were sore… Just when I approached the last hill a huge cramp blocked me there. I couldn't run or walk, so I tied to stretch and is just at that point that Kingmo Yung handed me some salts, I am really grateful for his kindness.  Slowly I reached the top and after some more stretching I begun the last part of mid-flat running toward the finish. But my energy was over, like really over! The run turned into a slow jogging and walking on each small uphill. I crossed my personal limit, I had no more energies and I was tired like never before, but finally I could finish my race. After crossing the finish line, walking in a funny way I went straight to the refreshment where I laid on the grass. And at his point I have to thank the guys there (Gavin, Minji, etc.) that gave me some drinks and support, but it took me some time to recover and be able to stand with no cramps, at that moment in fact both legs were cramping 😀 But the day went by and after some food also my energies came back, my only concern at that time was to rest and how to survive the last day.
Day 2 – 36km and 1400 of uphill in 04:03:22 – check out the movescount activity
Last day, 32km of flat run along the coast with cloudy/rainy weather. I woke up feeling incredibly well, my legs were feeling good and I had a great mood. From the previous day I switched my breakfast to a bizarre (but for me digestible) rice with jam and bread. I did really like the Korean food for lunch and dinner but breakfast… still prefer the European style. Anyhow, the race started well, it was pretty fast with long parts on the road, some parts on the beach, up and down from a light house. I was a little bit surprised when we had to cross a sort of river with about 50-60cm high water and then a part of run or jump on the rock on the sea shore. The competition then ended right in the middle of the Jeju Folk Village, basically an area where they have all old traditional houses. For all the competition I tried to control my run without pushing too much because I was afraid of the possibility of a cramp. It turned out pretty well, even if after about 20 km I started to feel very tired and slowing down, but at that point it didn't really matter I just wanted to finish!
Day 3 – 32.8km in 2:41:37 – check out the movescount activity
At the end i was 6th with quite a big margin from the winner but still ok as a first experience. As I wrote in my previous post, I wanted to run the Ultra Trail Jeju to challenge myself and it was a challenge for me, both physically and mentally. Despite the cramps, head hake, tiredness and other problems I have never regret my choice to participate, I might have said it as a joke but, I really liked it.
More info and amazing pictures (from Purna Yu, Althea Sim and more) can be found on the Ultra Trail Jeju Facebook page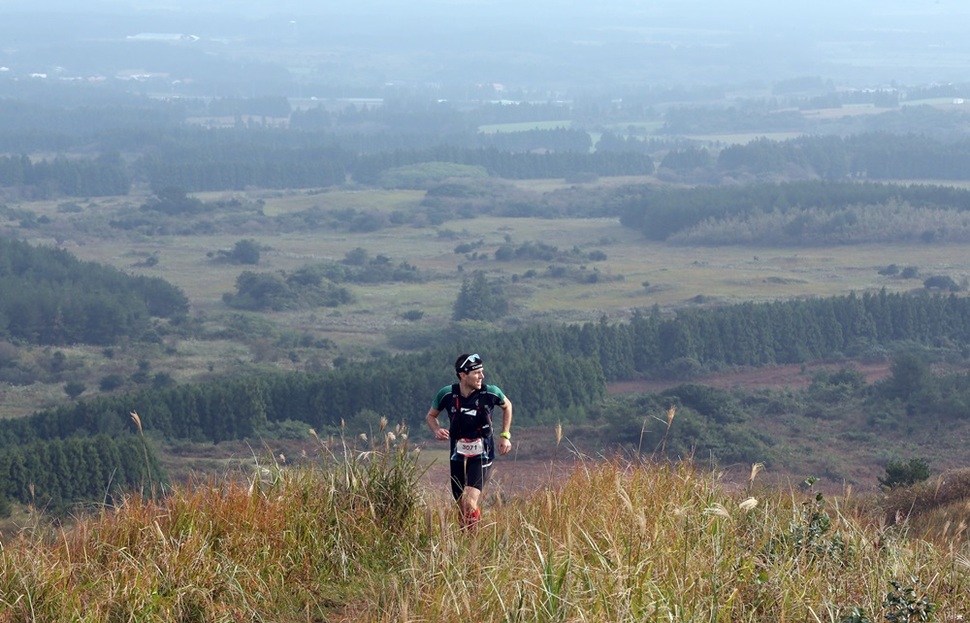 After the race I spent one more night in Jeju city and after that a week in Seoul where I visited amazing places, ate some weird foods and met amazing persons. And it is hard to explain how much grateful I am for such great memories. In particular a special thanks to Minju & Sue and Amelia & Young Sin.
Below you can see some pictures from my trip.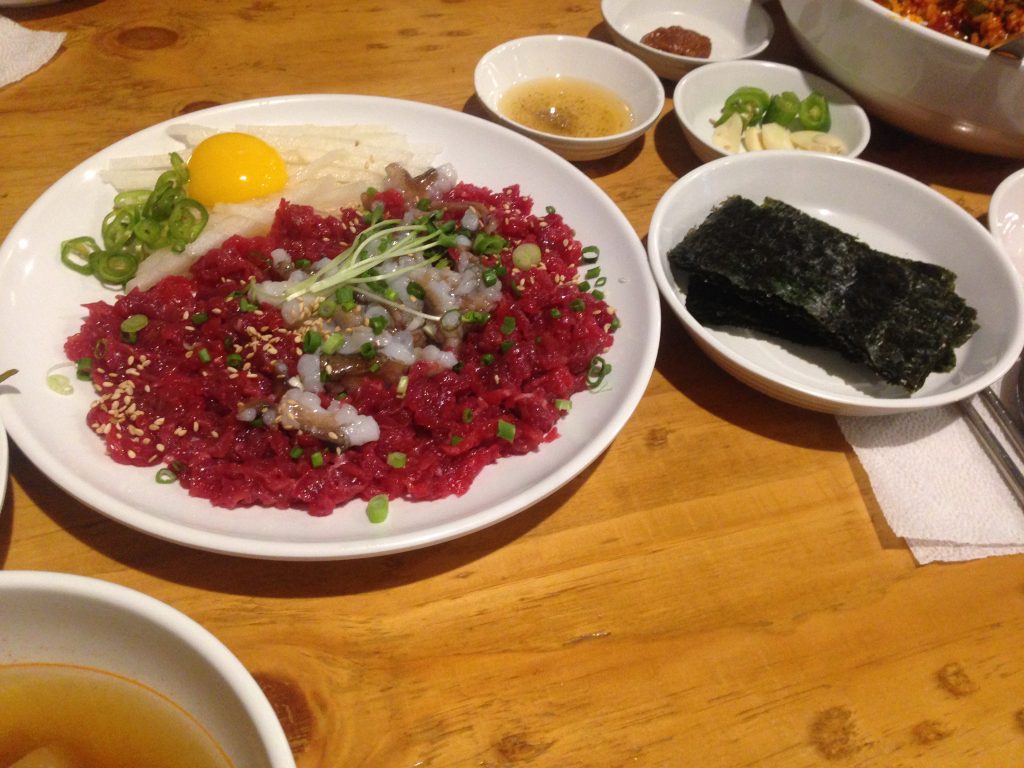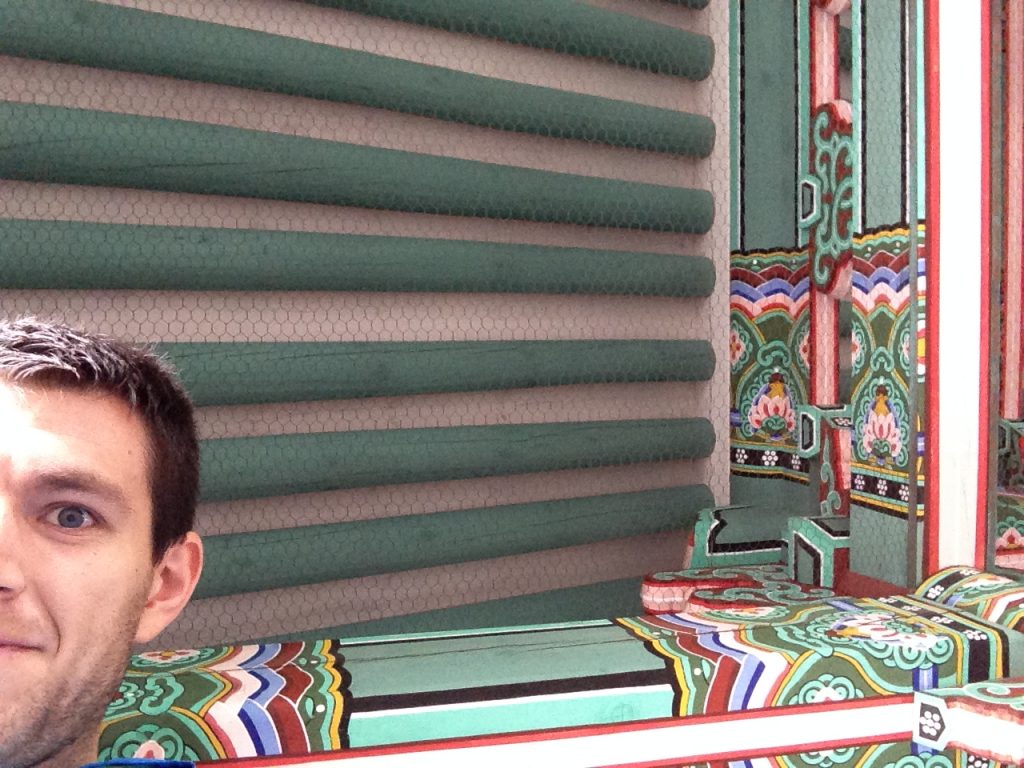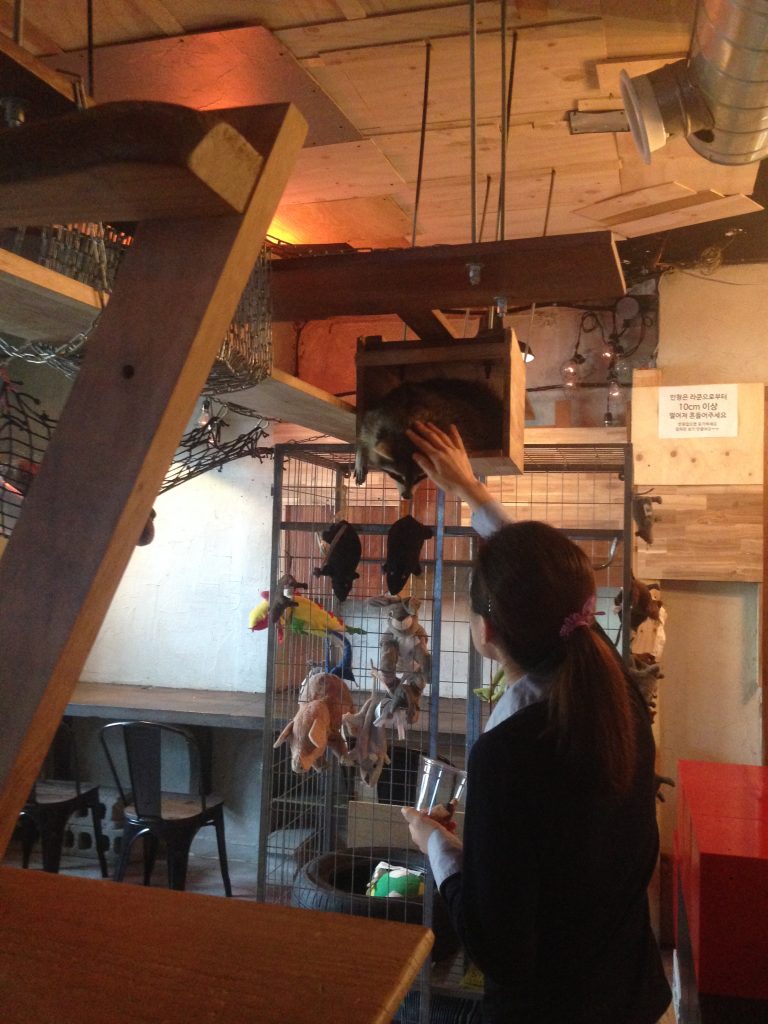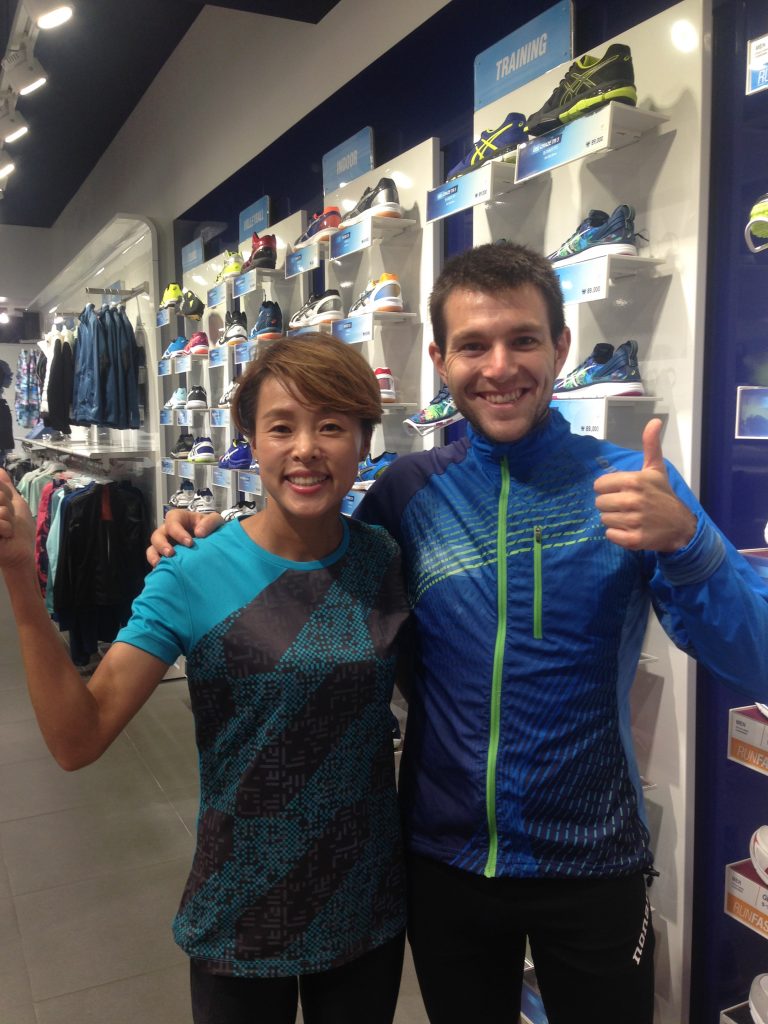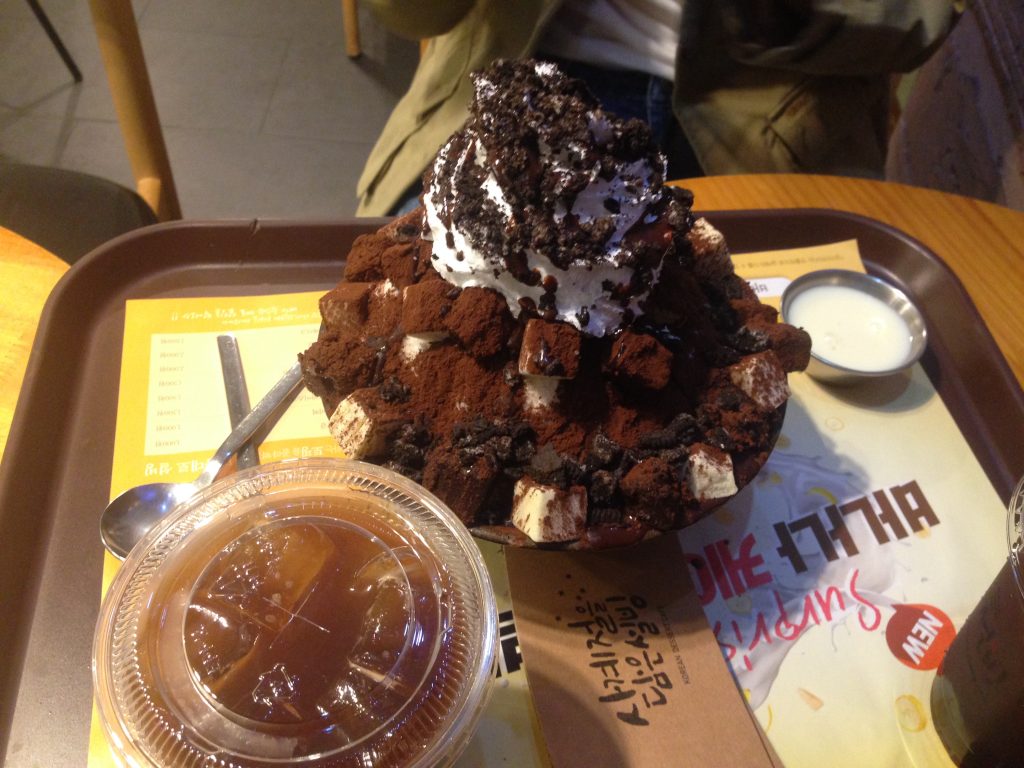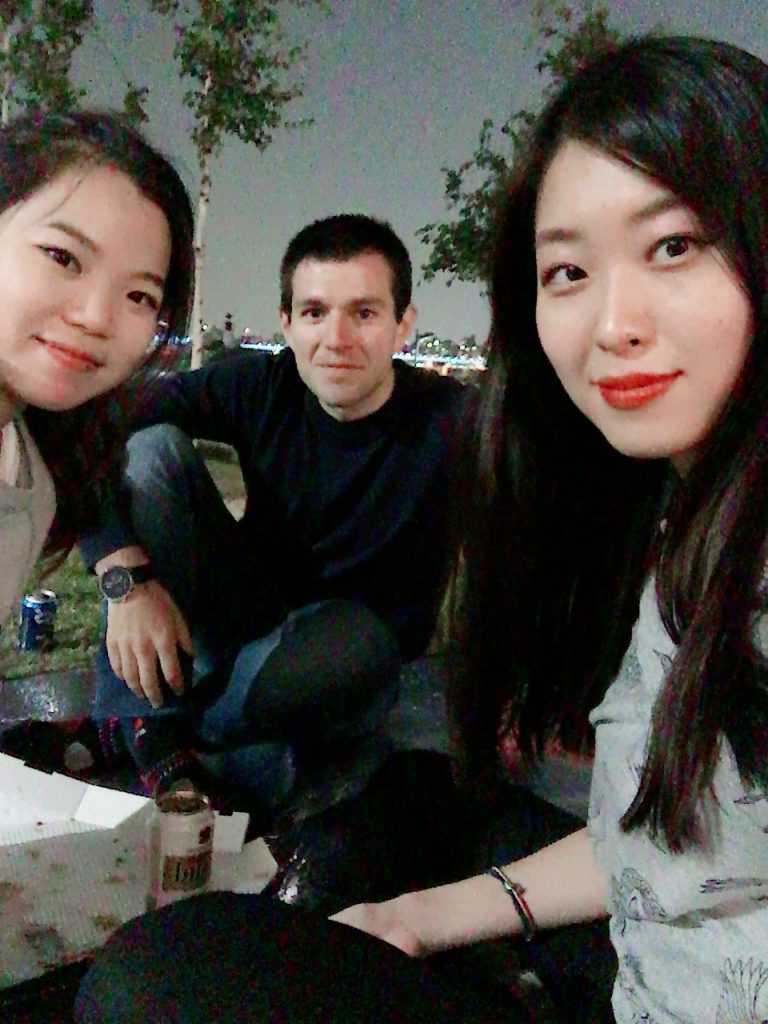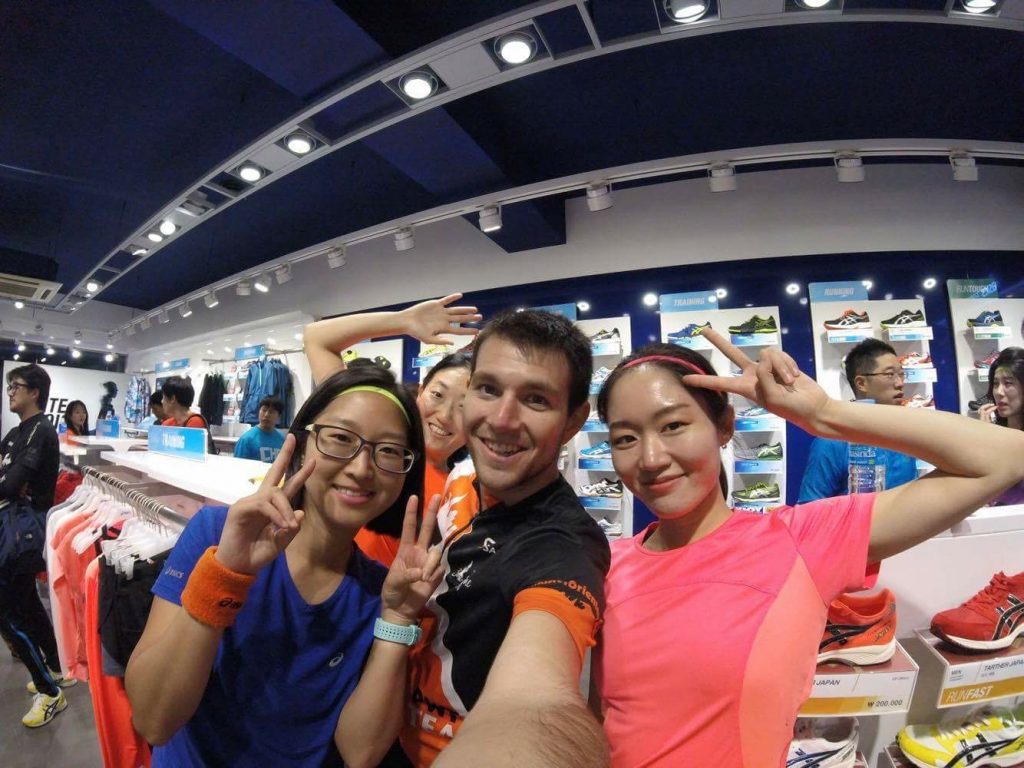 Are you wondering what's the story behind this pictures??? Just leave a comment or send me a message 🙂