My season 2016 is officially close. Actually it has ended already after JEC Longdistance in Scotland in the beginning of October, but of course I haven´t been laying on the sofa after that!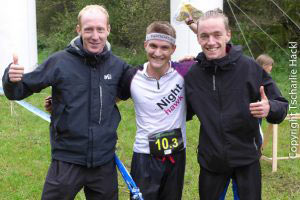 The last autumn racing period was a bit up and down for me, some things went as planned, others not really.
Just after the WOC week in Strömstad I had a bit of rest and then I tried to concentrate on my physical condition. This include lots of running, rollerskiing and mountain running competitions; 3 races to be precise from the International Meran2000 Berglauf (10km with 1500mt climb), to a 8km in Passo Coe and another 10km in San Martino di Castrozza.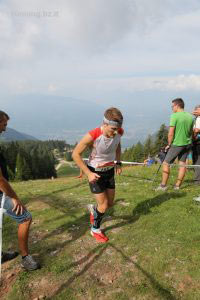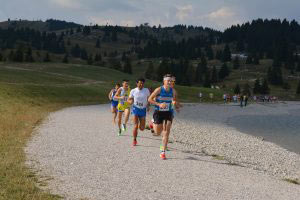 My goal was finding a good shape ahead of the two highlight of my 2016 Autumn Season – the Italian Long and Relay Championships and the Junior European Cup in Scotland.
Italian Long Distance Championships – Sgonico
Probably one of my worst races of the year, lots of mistakes and bad physical feelings made it very tough to reach the finish. I never understood the mapping very well, and therefore I was blaming the map instead of being  focus on my race.
Italian Relay Championships – Sgonico
First time as PWT Team, together with Tommaso and an impressive Damiano Bolla. I ran carefully in the beginning, but after some time the anger feeling from the previous day made it easier to push harder and finish with the best overall time. 
Only one week after the Italian Championships it was already time for my last international races in junior class :"( – Junior European Cup in Aberfoyle – Scotland.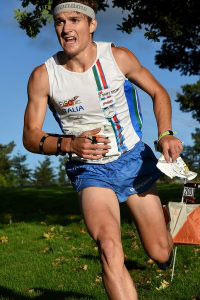 I was really looking forward to the sprint distance in particular, since I won it in 2015. Unfortunately the course was not one of my favorite and I made too many mistakes, about 1´ in total. – Definitely not a race to remember –

The next morning it was already JEC-Relay time; the map was nothing too special, but the organizer managed to use it as its best. About my race, I managed to catch few "tail" places, but it is not very motivating to start off as second last team :).
Last race as junior was JEC Longdistance, held in a particularly shitty, muddy, bushy, sticky forest .. I started well and was motivated to do a good race, but some bad straight routechoices made me lose precious time. Just before the butterfly I was caught by the winner Joey Hadorn, we managed to push few controls but I left him in the forked area (we had different butterfly order). Already almost sure that he was gone away, I kept on pushing and after some time I realized that Joey was still behind. In the last part we ran together, but it was not particularly interesting orienteering there. – 10th place – hoped something better but OK, the field was much stronger than the previous editions.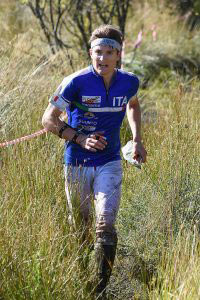 As I said after JEC my season was ended, therefore I enjoyed some easy training days, study sessions and a bit of fun. I took about two weeks of rest before the last big-appointment of my 2016 – Park World Tour in Beijing – China.
Only one word can describe my flight to Beijing – Food! Lots of food on the plane, airport, hotels etc.. it is nice to enjoy the season break!
Arrived in the crowded and noisy Beijing we had one day of sightseeing on the Great Wall of China, before the first official competition.
PWT events were held together with China Elite Championships and Beijing O-Week, we had the possibility to run every race with a new punching system created in China – Lernjoy. I must admit that I was pessimistic in the beginning, but it has nothing less than Si-Air system or Emit-Touchfree, maybe a bit better!
– PWT Prologue – Sprint Relay –
I ran together with Lia Patscheider, unfortunately we were a bit behind the lead, but it was good to warm up the engine for the next days.
– Sprint Botanical Garden Beijing –
I went off very fast in the beginning, motivated by the Prize-money, my race went quite clean, with only some small bad routechoices, but with such a good level of athletes, every second counts. 11th place, my worst nightmare – only prize money to Top10 !!! :O
– Sprint WRE – Beijing Expo Garden Park –
A very tricky sprint as World Ranking Event, I underestimate the course and didn´t read carefully the map. But probably one of the candidates for "course-setting of the Year 2016".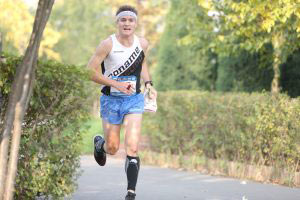 "Middle WRE" – Beijing Olympic Park –
It was a long sprint (7,2km) with 1:10000 scale, the course setting was again very interesting, but mostly it required fast legs all the way to the finish. I was happy with my race, with only some minor mistakes – 7th place!

After these competitions we had a lot of time to visit the beauty of China and some good partying.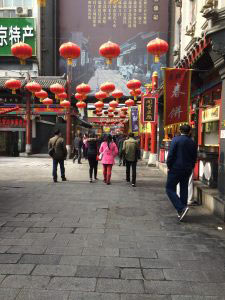 Last competition – PWT 30 Years anniversary – Forest Sprint –
Looking at the map it does not seems interesting, but it was actually very nice, the forest quite rough to run and it was easy to miss if you underestimate the course. Not top speed but again Top10 with 9th place, the podium was very near today, only 20″ faster… Next time!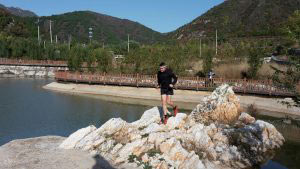 PWT China2016 – Official Video

Park World Tour in China was for me an unique experience, I really hope to come back again soon. China has some great areas for orienteering and the movement is growing faster and faster every year, I am sure that soon Urban-WOC will be held in Beijing – maybe WOC 2022?
R.S