I finally got some time to write what happened in the last period.. So here we go!
After the Italiani Sprint + Middle Championships, I left home again to reach Falun for Tiomila, where I was running the 7th 6th leg with Lillomarka 1.
After some great legs by my teammates, I went out on a really good position and I could keep leading group speed without any trouble, but "unfortunately" orienteering is not only about running. I missed first about 90″ because I could not spot the control and I was not trusting myself enough. After that I was too much frustrated and I tried to speed up the pace to regain some time. Despite my focus was ok, I rushed too much in the green downhill just over Lugnet without checking the map.. Another silly mistake that made my run not good at all.
10Mila Mistake 1  10Mila Mistake 2
At the end we ended up in the 15th spot, which is good of course.. But it could have been better.
Only some more days of training in Oslo, and then I flew back home in Primiero just in time to wash my running clothes and leave for Salomon Running Academy in Garmisch.
It was an unbelievable experience for me, I really appreciated the passion of all the people involved in the organization as well as the other 15 athletes from all around the world.
Salomon Running Academy is not only about finding 16 athletes and make them compete/train together, is about sharing the passion of running and all its shades (orienteering, triathlon, trail running..). Beside training there were lots of interesting workshops concerning Salomon products,marketing plans, running techniques, photo and videos making etc..
I really enjoyed the time in Garmisch, everyday we had some "hard session" but with such a friendly group everything was easier!
Lots of pictures here: (by Martina Valmassoi) – https://www.facebook.com/salomonrunning/photos/pcb.10156969272885346/10156969263180346/?type=3&theater
and "inside action" videos (by Greg Vollet) – https://www.facebook.com/salomonrunning/videos/10156962963130346/
On the way home from from Garmisch, I stopped in Levico Terme to help a bit with the organization of the national school orienteering championships, and of course to meet back with some friends.
Ready for the next! – Training camp in Switzerland with the junior team.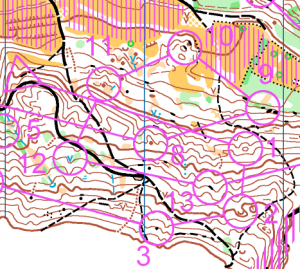 The main focus was to find good feelings from the terrain on high speed, therefore we had many "fast-paced" sessions, relay intervals and race simulations. (My legs were not always so happy about that).
Home again for a bit longer now = 10 days, I enjoyed the rainy summer weather that Primiero always offers and ran three "Jwoc-Test" trainings/competitions in Val di Fiemme and Val Malene – near home 🙂 (Thanks Tommaso, Pierpaolo, Cristian, Luigi and Eddy for the help).
Here are the courses:
Middle: http://3drerun.worldofo.com/?id=-357787&type=info
Sprint: http://3drerun.worldofo.com/?id=-357672&type=info
Long: http://3drerun.worldofo.com/?id=176900&type=info
After such an intense weekend I decided to visit the beautiful Engadin Valley again, in order to spend some more time on relevant terrains. As usual the weather was crap and rainy almost everyday, but I managed to train decently and enjoy it!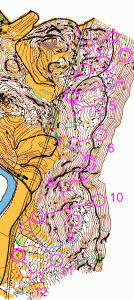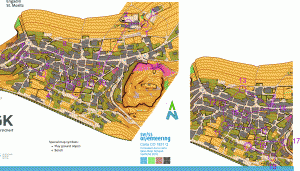 This short training camp included a 24km run between (Austria, Switzerland and Italy) up to Piz Lad 2808mt and plenty of time spent in the forest!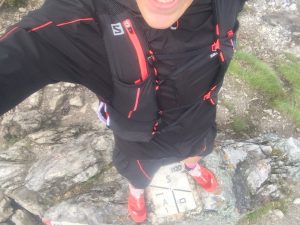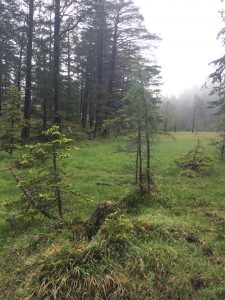 Short after it was already JWOC time!
I think my training this year went fine, I had an injury last October after Blodslitet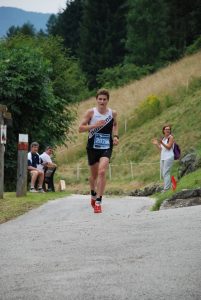 which delayed my winter training from 1st November to mid-December :(. It took a while to recover and feel well again in my left foot/ankle but already from January it started to be better.
What I can say for sure is that my preparation towards JWOC was a bit unusual: 8 days before the Sprint in Scuol (10th of July) I ran a 26km trail-Primiero Dolomiti Marathon, filled with a poor performance and very bad feelings after the finish line. (due to low blood sugar)
10th July Sprint – GPS: JWOC 2016 | Sprint Final | M20
My speed was fine, and I felt really sure in the beginning (I had spent a bit of time in Scuol on streetview/ocad before) and everything seemed fine until the long routechoiche to n.8 where I got confused by a passage which seemed odd to me:
My chance for a good result was unfortunately gone after this big loss + few bad routes at the end made me ended up in the 17th spot.
11th July Long – GPS: JWOC 2016 | Long Final | M20
I was fascinated by the terrain in Pass dal Fuorn with its thick vegetation and hard ground. My race began really well, not with top speed, but I had a safe and controlled orienteering almost all the way, I only had one small mistake towards the end.
Around the 10th control I felt same as one week before during the 26km race – NO MORE FUEL!! I managed somehow to complete the course, but every uphill was a nightmare;
My performance ended up with a surprisingly good 7th place!!  🙂 Much better than expected!
13th July Middle Q – GPS: JWOC 2016 | Middle Quali | M20 – Heat A
I knew this terrain would have suited me pretty well since it felt very similar to which we have in San Martino di Castrozza – Italy. My race was stable with controlled speed and just two small imprecisions. – 4th place in A heat.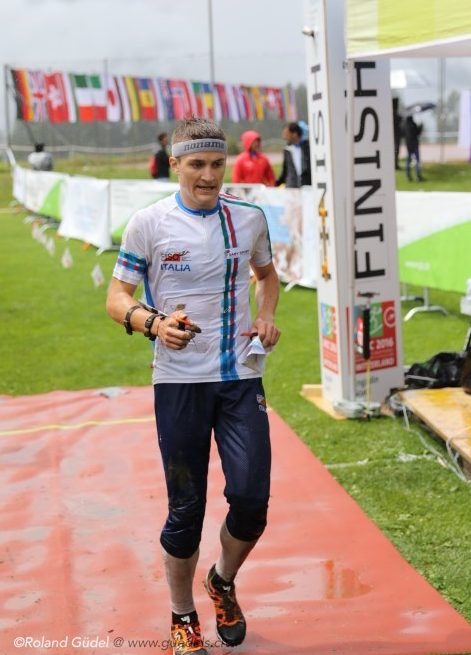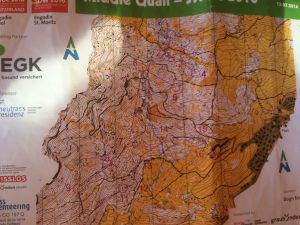 14th July Middle F – GPS: JWOC 2016 | Middle Final | M20
As much as I prepared the Sprint in Scuol, I tried to do with the Middle in Susch-Lavin. Unfortunately I took some very bad routechoices which made me lose around 2:30´and I was not too offensive. – 30th place, again far from what I hoped.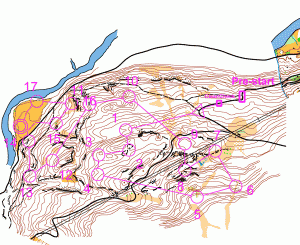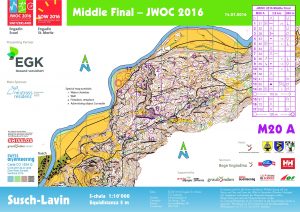 15th July Relay – GPS:JWOC 2016 | Relay | M20 – Leg 3
Speaking of my race I did a stable orienteering alone all the way to the finish, but unfortunately we were too  far behind the top6 to fight with them.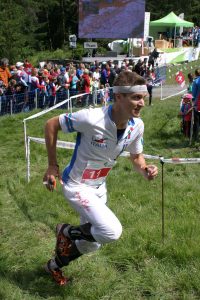 As warming down after JWOC I decided to run the Dolomites Skyrace (22km + 1750mt ascent) in Canazei. I couldn´t really push at all and I tried to run smart and safe, therefore I don´t care about the result this time.. I just enjoy my day with something different 🙂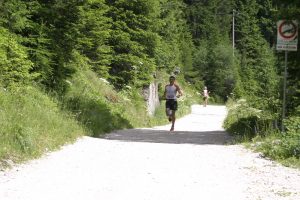 Strava: Dolomites Skyrace – Normalpace
A special thanks to the Junior Team Trentino and everyone who was cheering at the arena during the JWOC-week!! It was great to have their support!
And thanks for the incredible support to PWT Italy, NonameSport, Salomon, Bv-Sport and Nopeet!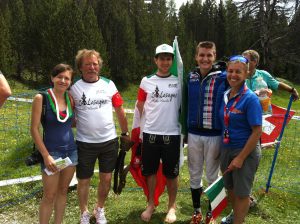 You can find all my maps on the Doma: http://www.o-team.it/doma/index.php?user=riccardo.scalet