Yes, you are guessing right.. We definitely had too much free time during the WOC week in Strömstad. But it is hard to resist if you have an accommodation like ours.. Soooo many activities to do: piano playing, swimming in the sea (be aware of jelly fishes), soft-air shooting, football -golf, and cycling and more..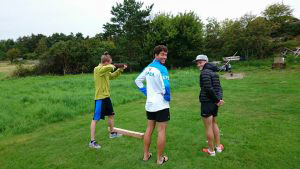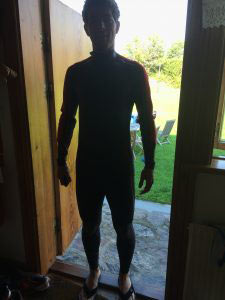 But we were not in Sweden to play… Let´s talk about the serious part, WOC´s week races!
WOC Sprint:
Riccardo – I had a very good qualification race in the morning, unfortunately my legs felt much more tired in the evening and I couldn´t push as I planned to do. Always remember to keep focus until the last meter, I was DSQbecause I misspunched the last control…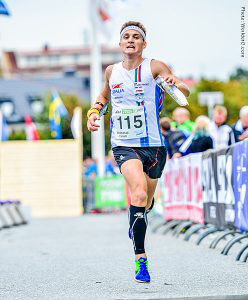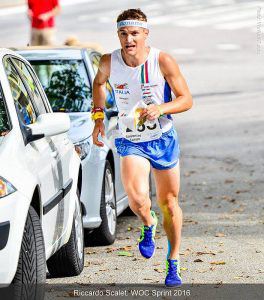 GPS here: WOC 2016 – Sprint men
Carlotta: I was not sure about my shape so I was pleasantly surprised with the 8th place in the Q race. Unlikely in the final I never managed to find the same feelings, and came quite disappointed to the finish. After seeing the results, though, I had to be somehow satisfied of my 31st place reached with a bad race.
WOC Sprint Relay:
Carlotta: The sprint relay was influenced by many small problems. Once on the start line, I managed to find the right rhythm and get quite well into the race. I did mis-planned my strategy to the longer control, where I relaxed too much, lost contact, made a huge mistake and lost my position in the leading group. I felt so sorry for my team-mates who had to start in such a bad position after my race, but I did learn my lesson. I definitely need to run more mix-sprint-relays then one every 2 years if I want to improve…
GPS: WOC 2016 – Sprint Relay, leg 1
WOC Middle: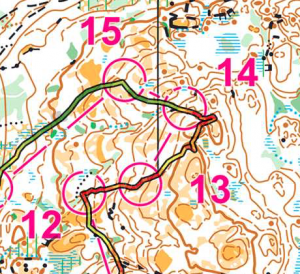 Carlotta: Run an ok race. Maybe being a bit too careful in the first part of the course, and making 2 quite big mistakes. Ones again happy about collecting some world-Cup points (38th position) and satisfied about some good splits :).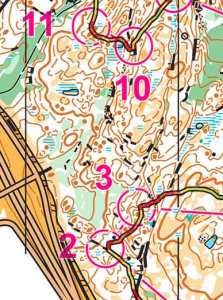 Riccardo: A very long and tough middle distance (compared with my standard), I made some mistakes about 3-4´in total, but I am happy with the time behind the best – around 7 minutes. 43rd place.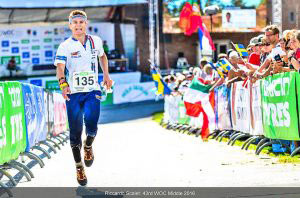 WOC Relay:
Riccardo: Let´s say I did not enjoy the green areas as usual. I wanted to keep the big group of runners but because of many mistakes I lost them. Not very satisfied this time.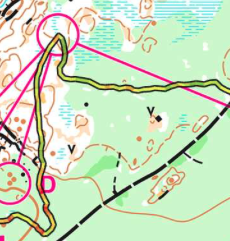 GPS: WOC 2016 – Relay men, leg 1
Carlotta: Probably my best WOC relay performance. I tried so many times to have a good race, but somehow always managed to mess-up. I am really satisfied to finally manage to run a good relay, and even more happy that both my team mates, Christine and Nicole had a good race. This got us a new RECORD for the women's ITA team: 10th place :))
GPS: WOC 2016 – Relay women, leg 1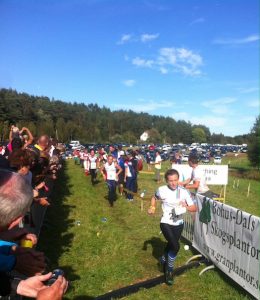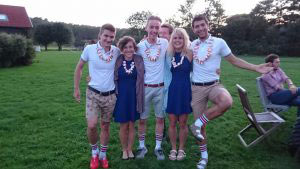 After the WOC week we both had some competitions in Austria and Italy.
Riccardo ran the International Meran2000 Berglauf and some others minor mountain running events, together with one week of training camp/coaching the Junior Team Trentino in Folgaria and Passo Coe.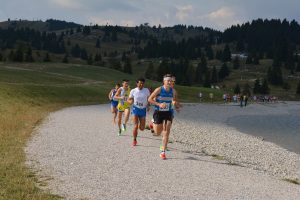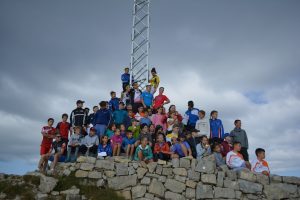 Now still some weeks of training before the last part of the season. The coming highlight are the Italian Long and Relay Championships, JEC (Junior European Cup) in Scotland for Riccardo, UltratrailJeju in South Korea for Tommaso and PWT China for both Carlotta and Riccardo.
R.S + C.S